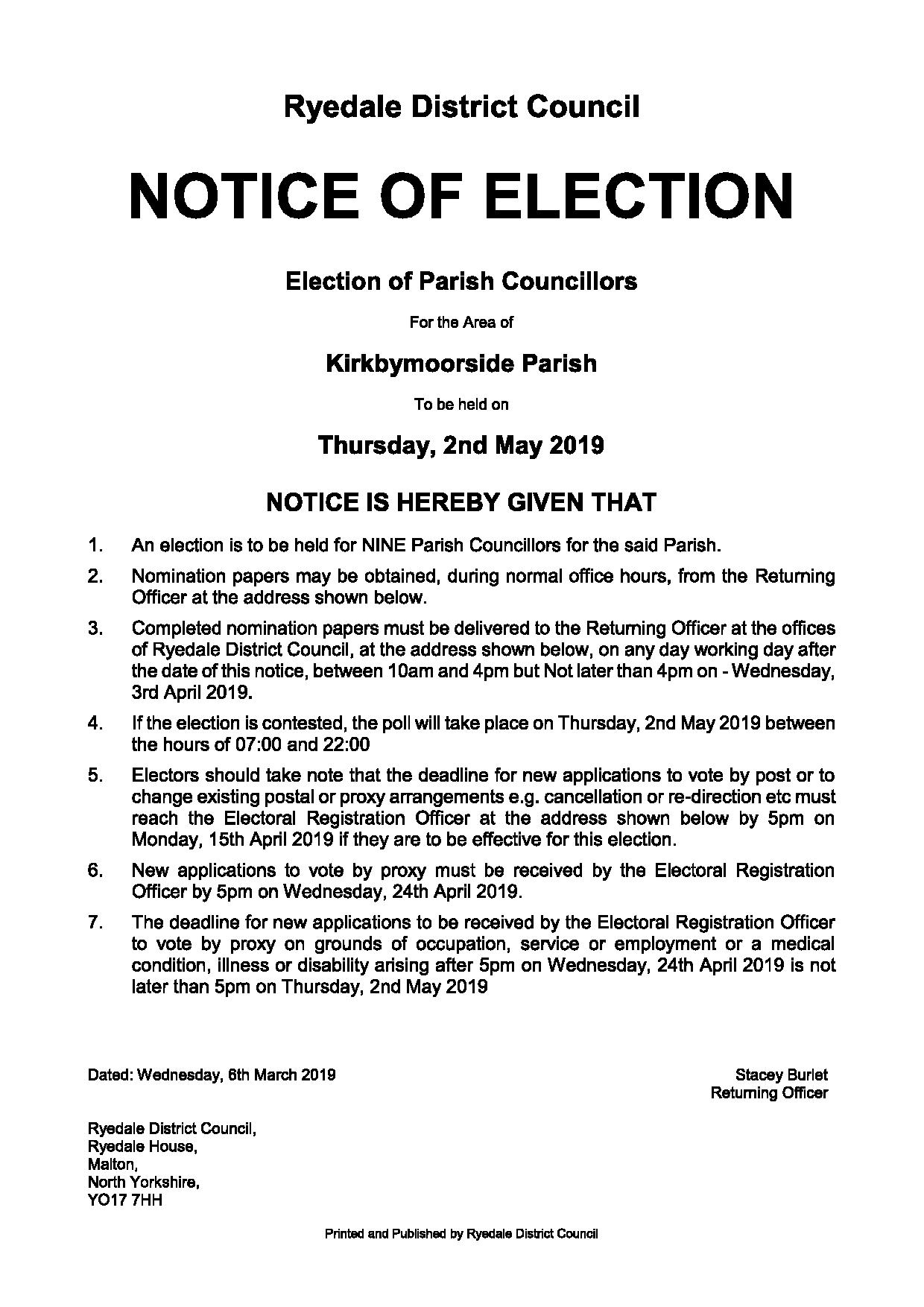 Copies of nominations packs are available from the Town Council office at the library, Church House, 7 High Market Place, Kirkbymoorside, (the office is open every morning Monday - Thursday), nomination packs are also available on request from Ryedale House and on the Ryedale District Council website.  
There is a film available for candidates on the website explaining the elections process.
Nominations can be delivered between 10am and 4pm on any working day from Thurs 7 March to Weds 3 April and must be delivered in person, not by post or electronically (although they do not have to be delivered by the candidate themselves). 
Anyone wishing to arrange an informal check of completed papers should email This email address is being protected from spambots. You need JavaScript enabled to view it. or ring the Business & Democracy team at Ryedale District Council on 01653 600666.