Support your local economy Buy Local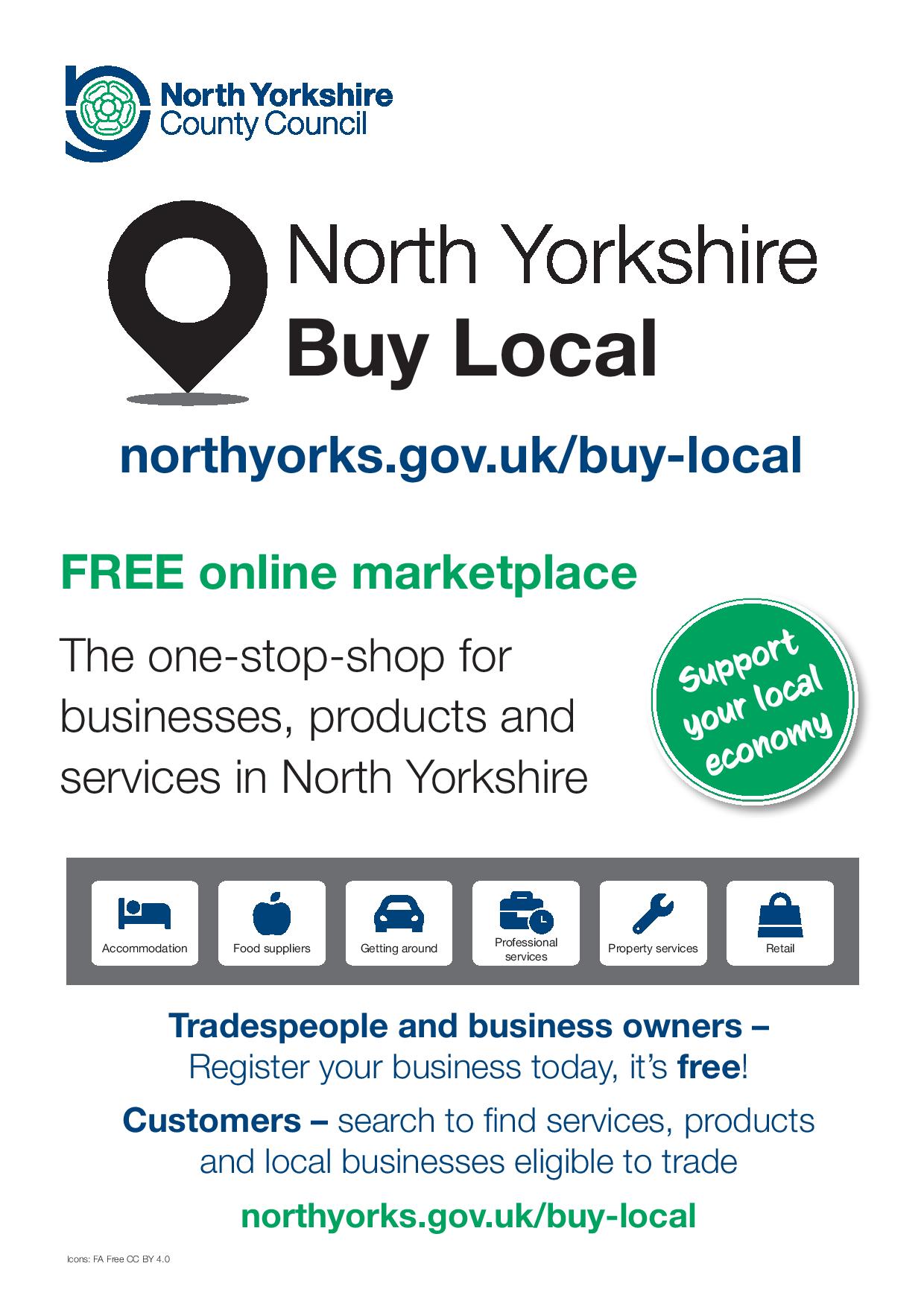 North Yorkshire Connect Community Directory
North Yorkshire Connect Community Directory (NY Connect) is an online resource for people of all ages, helping them to find out about local activities, services, advice and guidance that is relevant, reliable and accessible 24 hours a day 7 days a week.
The directory that has around 7000 entries that people looking for local services and support can search either by keywords, postcode, area, or by using the category menu. There  is a new section to the website dedicated to Coronavirus (Covid-19) support. Click here to access the directory.
IMPORTANT NOTICE: STAY HOME * PROTECT THE NHS * SAVE LIVES
Thank you for taking the necessary safeguarding measures to help protect our community during the coronavirus situation. Please ensure that you continue to follow the government guidance on social distancing:
Stay at home
Only go outside for food, health reasons or

work (but only if you cannot work from home)

If you go out, stay 2 metres (6ft) away from other people at all times

Wash your hands as soon as you get home
Do not meet others, even friends or family.
You can spread the virus even if you don't have symptoms.