Quite a few problems can be reported through Fix My Street - a web site with links to Ryedale and North Yorskhire Councils.
The Moorsider is the town newsletter and is published about four times a year.  A copy is delivered to every household in Kirkbymoorside.  You can download a copy of the latest edition here.
Previous editions are listed below:
The Moorside Room @ 9 Church Street, Kirkbymoorside, YO62 6AZ is available for hire. The space is ideal for exhibitions, meetings, children's parties, exercise classes, fund raising events and is the venue for the Kirkbymoorside Musical Memories sessions.

Click Here for a Booking Form
HIRE CHARGES
Commercial bookings @ £10 per hour
A 30% discount is available to Local Community Groups and Charities @ £7 per hour
Rates may be negotiated for block bookings and certain events such as exhibitions at the discretion of the Town Clerk.
Manor Vale is extensively used by the local community for quiet recreation and has open public access. It is located at the northern edge of the town, and is owned and managed by Kirkbymoorside Town Council. Read more about it here.
Kirkbymoorside Town Council joins the #lightitbluesalute and would like to thank all the local heros, the key workers and the NHS staff for working tirelessly to get through this situation. Thanks also to all the families and friends who are supporting one another through this difficult time.
* Stay at Home * Protect the NHS * Save Lives *
The following local heroes are working together in Kirkbymoorside to deliver food to anybody who is self-isolating at home.
Jane Thomas at the Summit Bakery 01751 430033
Nick and Dian from the Moorside Store 01751 432324
David Williams from Cafe Williams 01904 404 098
Scrumptious Deli on Piercy End 01751 433 014
Jackie and Adrian from Corner Café are offering delivery 01751 431 333. A full menu is available on their facebook page.
Fresh fruit, veg, milk, eggs, butter and frozen meat is available from Daisy Garden Centre. Delivery is also offered.
Ryedale Vets are offering phone consultations, emergency appointments, and free delivery of medication and pet food 01439771166 and 01751472204
For anyone who is self-isolating due to COVID-19 help is at hand from the RYEDALE COVID-19 HELP NETWORK for picking up shopping; posting mail; urgent supplies and a friendly voice at the end of the phone:
Charlotte 07387186343
If you wish to donate money or food to the local foodbank call 07800 877 932
Towlers Chemist 01751 431 229
10 Market Place, Kirkbymoorside, YO62 6DB
Doctors Surgery 01751 431254
Tinley Garth, Kirkbymoorside, YO62 6AR
DO NOT GO TO THE SURGERY TO BOOK AN APPOINTMENT
If possible contact the surgery online:
https://www.thekirkbymoorsidesurgery.co.uk/
Use the 111 online coronavirus service to find out what to do: https://111.nhs.uk/covid-19/
Only call 111 if you cannot get help online.
  FOR ALL EMERGENCIES DIAL 999
Kirkbymoorside Town CouncilLORS
Mayor Nick Holroyd 432767
Deputy Mayor Joe Coughlan 430199
  Sally Brown 07802 788 479
  Jeanne Cossins 432043
Chris Dowie 432305
Ryedale District Council Telephone: 01653 600 666 
  Community Officer: James Draper
  Telephone: 01653 600666 Ext 43318
  E: This email address is being protected from spambots. You need JavaScript enabled to view it.
Ryedale Our Community and Coronavirus: rye-charter.org.uk
DISTRICT COUNCILLORS
  David Cussons 431714
  Tony Riby 432193
  COUNTY COUNCILLOR
  Val Arnold 01439 770904
PLEASE EMAIL This email address is being protected from spambots. You need JavaScript enabled to view it. IF YOU ARE ABLE TO OFFER ANY ASSISTANCE & YOUR DETAILS WILL BE ADDED TO THE NETWORK CONTACTS.

In light of the most recent Government guidance regarding COVID-19, we have taken the decision to close the play grounds and sports field facilities until further notice.
Use of the public footpaths and open space for solitary exercise is encouraged.
Kirkbymoorside Town Council would like to thank you for your understanding and will be monitoring the situation and advice issued by the Government throughout this situation.
Coronavirus (COVID-19): what you need to do
Stay at home
Only go outside for food, health reasons or work (where this absolutely cannot be done from home)
Stay 2 metres (6ft) away from other people
Wash your hands as soon as you get home
Anyone can spread the virus.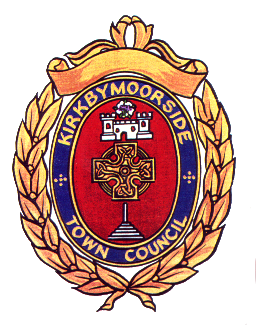 23 March 2020
Dear Residents,
We are living through very difficult times and I fear that things are going to get worse before they get better. Many of our friends and family members are already in full or partial self-isolation, our local businesses are suffering and despite their best efforts they have been forced to close their doors. There will be great anxiety within our community about what the future holds and we are all concerned about the well being of our family members particularly those who are living alone and who are elderly. Our great NHS is doing its best to help us despite such stretched resources and local care services will continue to struggle in caring for those most in need. I urge everyone to follow Government advice and some of the important links to that advice follow this message.
From the gloom there have been examples of great community spirit with local groups and individuals coming to the fore offering help to those who are in the highest risk category. Local businesses, including those forced to close, are offering help with takeaway food delivery services. On behalf of the Town Council I applaud them and thank them for their kindness. Details of some of those groups and businesses also follow this message for your information.
On behalf of the Town Council I wish you all the best and hope that you and your families stay safe and healthy through this difficult and unprecedented time.
Please keep following Government advice.
Cllr Nick Holroyd
Kirkbymoorside Town Mayor

Information about coronavirus
Coronavirus (COVID-19) is a new illness that can affect your lungs and airways.
You can find the latest information about coronavirus and the UK governments response here: https://www.gov.uk/government/topical-events/coronavirus-covid-19-uk-government-response
The NHS has issued advice that you can follow to protect yourself and others from coronavirus. You can find that here: https://www.nhs.uk/conditions/coronavirus-covid-19/  
Published by the Department of Health and Social Care and Public Health England
The following local heroes are working together to deliver food to anybody who is self-isolating at home.
Jane Thomas at the Summit Bakery 01751 430033
Nick and Dian from the Moorside Store 01751 432324
For anyone who is self-isolating due to COVID-19 help is at hand for picking up shopping; posting mail; urgent supplies and a friendly voice at the end of the phone from:
Charlotte 0738718634 
Please email any additional contact details to This email address is being protected from spambots. You need JavaScript enabled to view it.