Quite a few problems can be reported through Fix My Street - a web site with links to Ryedale and North Yorskhire Councils.
The Moorsider is the town newsletter and is published about four times a year.  A copy is delivered to every household in Kirkbymoorside.  You can download a copy of the latest edition here.
Previous editions are listed below:
The Moorside Room @ 9 Church Street, Kirkbymoorside, YO62 6AZ is available for hire. The space is ideal for exhibitions, meetings, children's parties, exercise classes, fund raising events and is the venue for the Kirkbymoorside Musical Memories sessions.

Click Here for a Booking Form
HIRE CHARGES
Commercial bookings @ £10 per hour
A 30% discount is available to Local Community Groups and Charities @ £7 per hour
Rates may be negotiated for block bookings and certain events such as exhibitions at the discretion of the Town Clerk.
Manor Vale is extensively used by the local community for quiet recreation and has open public access. It is located at the northern edge of the town, and is owned and managed by Kirkbymoorside Town Council. Read more about it here.
KIRKBYMOORSIDE ENVIRONMENT GROUP
MANOR VALE WOOD - VOLUNTEER WORK GROUP
HAYMAKING TO PROMOTE THE WILD ORCHIDS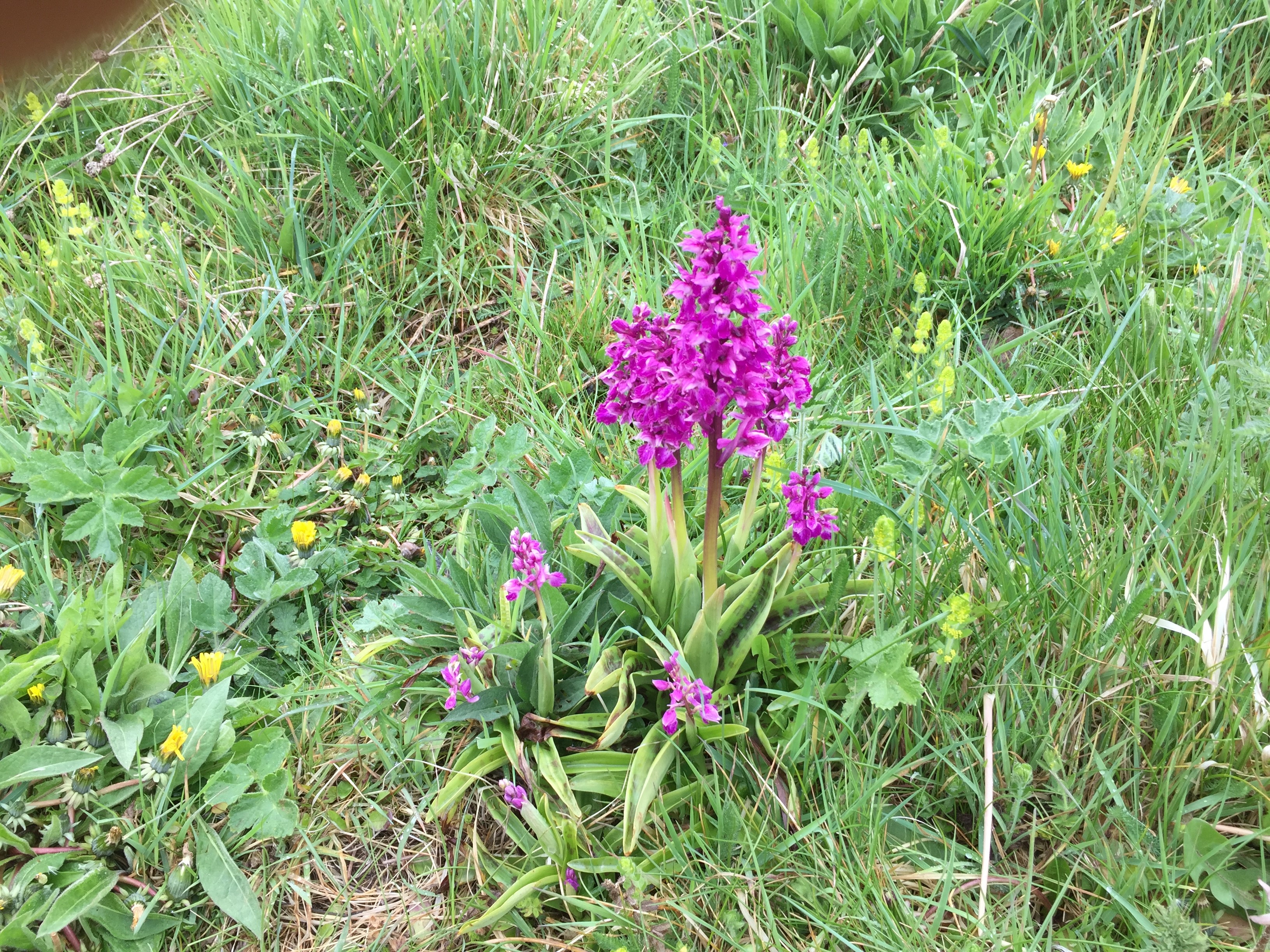 Do join us if you can
Saturday 20th July 2019  11 am - 1pm
We meet at the Manor Vale Lane parking area beyond the Scout hut

There'll be tools and guidance, but bring a rake if you've got one
Stay for as long/short a time as you like.
To get in touch or for more information contact: This email address is being protected from spambots. You need JavaScript enabled to view it.
Contracts for NorthYorkshire County Council  subsidised local bus services in teh Areas of Craven and Ryedale are due for renewal in April 2020.
As part of the renewal process, the County Council is seeking comments on these services. Click here for more information.
If you would like to make a comment in response to the consultation please write to:
Public Transport
Integrated Passenger Transport
Business and Environmental Services
North Yorkshire County Council
County Hall, Northallerton
North Yorkshire
DL7 8AH
or by email to: This email address is being protected from spambots. You need JavaScript enabled to view it.
Comments should be received by no later than Wednesday 31 July 2019m stating whethere you are happy for your comments to be shared.
ACCOUNTS FOR THE YEAR ENDED 31 MARCH 2019
Local Audit and Accountability Act 2014 Sections 26 and 27
The Accounts and Audit Regulations 2015 (S1 2015/234)
NOTICE
Date of announcement 22 May 2019

Each year the Town Council's Annual Governance and Accountability Return (AGAR) needs to be reviewed by an external auditor appointed by Smaller Authorities' Audit Appointments Ltd. The unaudited AGAR has been published with this notice. As it has yet to be reviewed by the appointed auditor, it is subject to change as a result of that review.
Click here for 2018/19 Unaudited Accounts. Any person interested has the right to inspect and make copies of the accounting records for the financial year to which the audit relates and all books, deeds, contracts, bills, vouchers, receipts and other documents relating to those records must be made available for inspection by any person interested. For the year ended 31 March 2019, these documents will be available on reasonable notice by application to:
Lisa Bolland (Town Clerk)
Kirkbymoorside Town Council
Church House
7 High Market Place
Kirkbymoorside YO62 6AT
Between the hours of 9.30am to 1pm on Wednesdays, and other times by appointment commencing on 17 June 2019 and ending on 26 July 2019.
Local Government Electors and their representatives also have:
The opportunity to question the appointed auditor about the accounting records; and

The right to make an objection which concerns a matter in respect of which the appointed auditor could either make a public interest report or apply to the court for a declaration that an item of account is unlawful. Written notice of an objection must first be given to the auditor and a copy sent to Kirkbymoorside Town Council.
The appointed auditor can be contacted at the address in paragraph 4 below for this purpose the above dates only.
The Town Council's AGAR is subject to review by the appointed auditor under the provisions of the Local Audit and Accountability Act 2014, the Accounts and Audit Regulations 2015 and the NAO's Code of Audit Practice 2015. The appointed auditor is:
PKF Littlejohn LLP
Ref: SBA Team
2nd Floor
1 Westferry Circus
Canary Wharf
London E14 4HD
(This email address is being protected from spambots. You need JavaScript enabled to view it.)
Click here for 'Local Authority Accounts: A Summary of Your Rights'
This announcement is made by Lisa Bolland (Town Clerk)