Quite a few problems can be reported through Fix My Street - a web site with links to Ryedale and North Yorskhire Councils.
The Moorsider is the town newsletter and is published about four times a year.  A copy is delivered to every household in Kirkbymoorside.  You can download a copy of the latest edition here.
Previous editions are listed below:
The Moorside Room @ 9 Church Street, Kirkbymoorside, YO62 6AZ is available for hire. The space is ideal for exhibitions, meetings, children's parties, exercise classes, fund raising events and is the venue for the Kirkbymoorside Musical Memories sessions.

Click Here for a Booking Form
HIRE CHARGES
Commercial bookings @ £10 per hour
A 30% discount is available to Local Community Groups and Charities @ £7 per hour
Rates may be negotiated for block bookings and certain events such as exhibitions at the discretion of the Town Clerk.
Manor Vale is extensively used by the local community for quiet recreation and has open public access. It is located at the northern edge of the town, and is owned and managed by Kirkbymoorside Town Council. Read more about it here.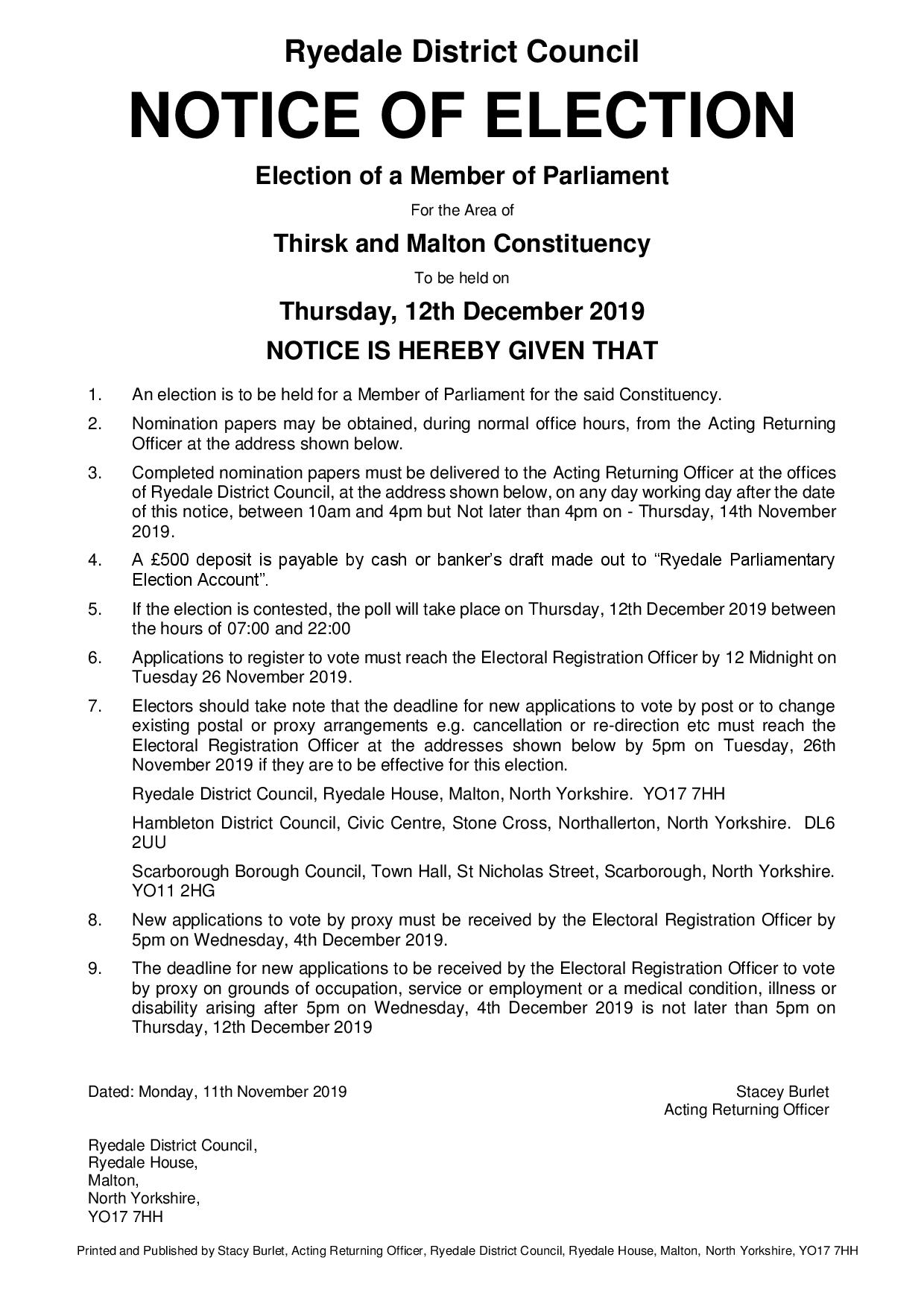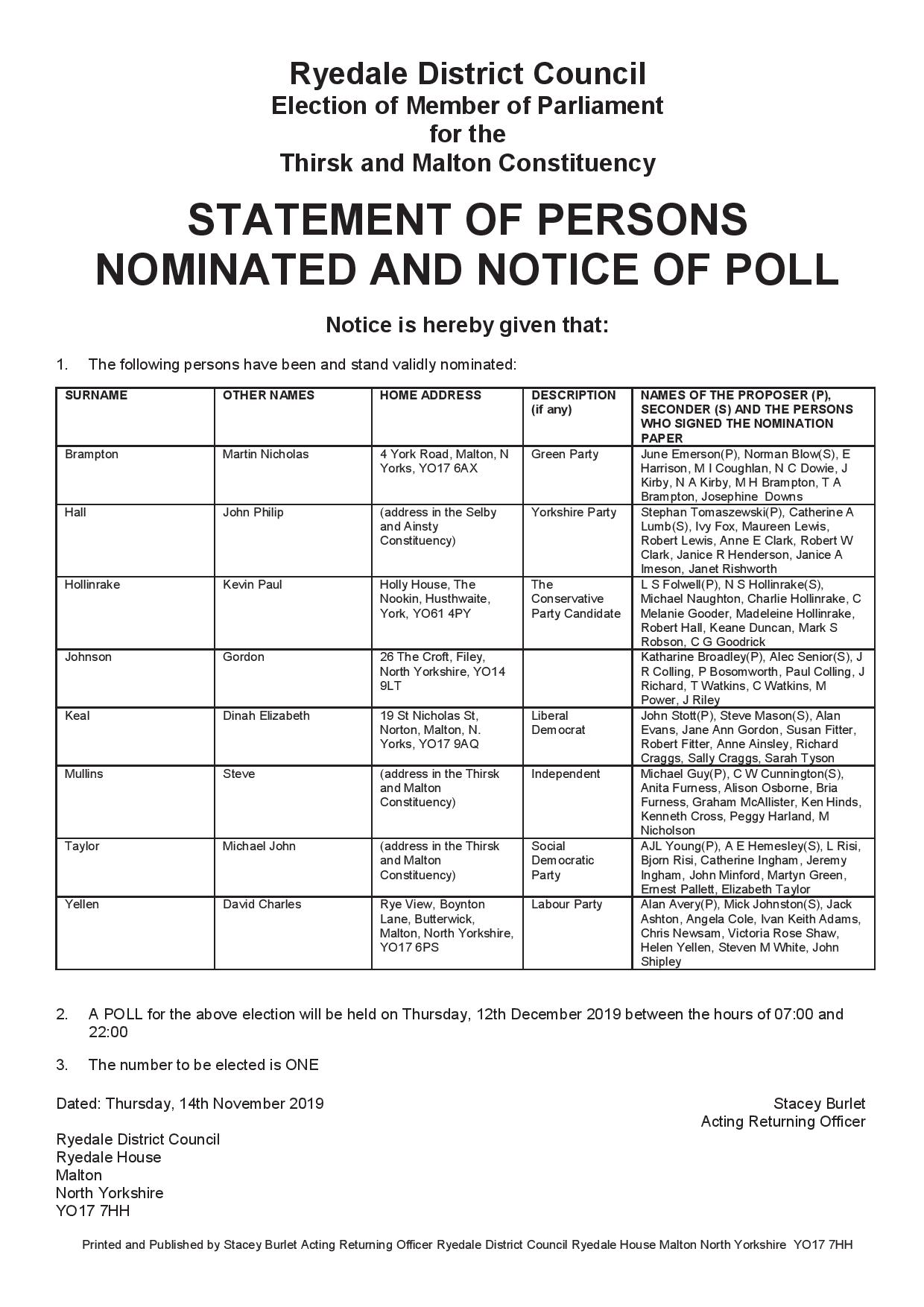 Please click on the link for the Notice of Election.
https://www.ryedale.gov.uk/your-council/elections-voting/uk-parliamentary-election.html
Please feel free to contact Ryedale District Council should you have any questions.
01653 600666  This email address is being protected from spambots. You need JavaScript enabled to view it.  www.ryedale.gov.uk
Ryedale District Council, Ryedale House, Old Malton Road, Malton, North Yorkshire, YO17 7HH
The Closure will be in place for a period of 124 days between 25th November 2019 and 27th March 2020.
The Road Closure and any associated Diversion Routes can be viewed using this URL link https://one.network/?tm=115336003
Regards
North Yorkshire County Council